Consumer
Change almost everything.
Do barely anything.
You know, modernising your heating system can actually be quite easy. We at Ngenic are leaders in smart energy services that digitalize and optimize currently existing infrastructure. Want to hear more?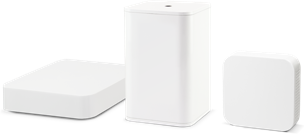 Ngenic Tune
Get a better indoor climate and be part of the transition to a digitalized energy system with Ngenic Tune – a smart thermostat for water-based heating systems.
Read more

Ngenic Track
With Ngenic Track, an easy-to-install add-on to Ngenic Tune, you can easily view both real-time power data and historical consumption in our app.
Read more