About Ngenic
Ngenic is an energy technology company founded in 2010 that digitalises and streamlines energy systems. We are a leader in smart energy services that fundamentally change the energy system – without being difficult to integrate and use. Specifically, we use the existing infrastructure in the electrical and district heating networks to make them more cost-efficient, while providing the end consumer with increased comfort at home.
Our first consumer product was the Ngenic Tune smart thermostat, which was then followed by the Ngenic Track energy meter add-on. For companies, we have developed services for load control and individual measurement and billing (IMD). Our product and services are used all over the Nordic region, and we cooperate with over 30 energy companies and 150 property owners. Our services are currently available in over 5 million square metres of properties.
Ngenic acts as an aggregator: We combine data from a large number of smaller consumers and storage media (e.g. heat pumps, electric boilers, battery storage and electric car chargers). When many units are controlled together, the energy system can be optimized and made more efficient and balanced in shortage situations. That's why we also have the same technology platform and data as the foundation, whether you are a consumer, property owner or energy company.
We are an independent actor in the energy market without ties to specific energy companies or property owners. Therefore, we can supply a wide range of products and services to many different companies and private individuals. We are currently located in Uppsala, Stockholm, Estonia and Poland with headquarters in Uppsala.
Over the years, we have been awarded a number of prizes and awards, including:
Almedalens framtidspris (2012)
ISGAN Award of Excellence (for the VäxEl project, 2018)
Company of the future – Energieffektiviseringsföretagen (2019)
One of the few Swedish companies on the European Institute of Innovation and Technology's list of most commercially attractive innovations in sustainable energy
Our driving force is to develop services that help consumers, property owners and energy companies contribute to a more sustainable society. Want to know more? Contact us.
Certification
ISO 9001:2015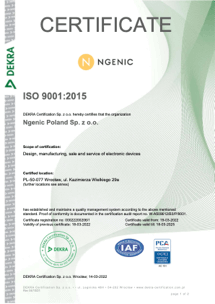 ISO 14001:2015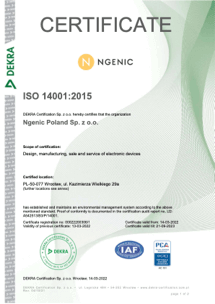 Framework agreements


A member of